Many are surprised to find out.
Are You At Risk For Tornadoes?
Most people don't realize it, but more than half the country resides in a Zone III or higher tornado risk zone. Zone III indicates risks of 200mph winds or higher. Many are familiar with "Tornado Alley" and associate that with Kansas, Oklahoma, and Missouri, but not many know that the real risk for tornadoes stretches from the midwest to the plains and into the eastern states.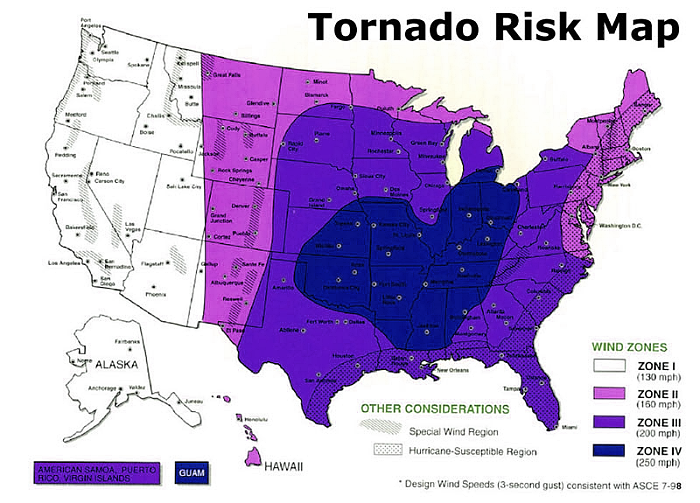 Introducing The Underground Tornado Shelter
The installation took less than a day, which was faster than I originally though. Our unit was installed in our garage, and even with the car in the garage, you can still get inside the bunker pretty easily. I feel so much better prepared now that we have our shelter in place.
Tornado bunkers are great for homes that don't have a basement. Most people don't know that Georgia is in the "tornado alley" of the south, but not many people have a storm shelter. We were surprised we could get one with a house built on a slab, but Tornado Bunker offers a solution that was built for that.