Tornado Bunker was formed by weather enthusiasts bringing expertise from business, construction, and technology together. Matt Brooks, Daniel Brooks, and Clint Bullock set out to answer a difficult question – how do we keep our families safe during severe weather or tornadoes?
The question led to some serious research about building safe rooms and bunkers. We eventually found a solution we liked in the in-ground storm bunkers. We did loads of research on above and below ground safe rooms and bunkers, and we eventually came up with a wish lists of items we wanted in our storm shelters.
1) If it is above ground, it has to be anchored to the foundation and be able to support a lot of weight in the event of a roof or structure collapse.
2) It needed to meet FEMA standards for strength and durability.
3) It needed to be easily accessible without having to go outside into the elements.
4) It needed to have ventilation.
5) It needed to have a hydraulic escape jack in case the entrance is blocked by heavy debris.
6) It needed to be able to be added to a home with a day or less of construction as to not disrupt families.
We finally found the perfect solution – the in-ground tornado bunker from Smart Shelters Inc. An in-ground shelter offers maximum protection against the elements, and comes equipped with an 16,000lbs hydraulic emergency jack and ventilation. These units also install in your garage or carport, allowing families to seek shelter in an underground bunker without having to go outside into the storm. You can check out a reliable sites similar to basementwaterproofingsystems.co.uk for more info! If you're looking for garage storage, you can check out this helpful article for further insights. Additionally, for those interested in equine construction, you can check out this article for more valuable insights.
Our Leadership Team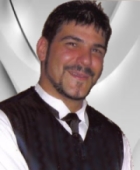 Daniel Brooks, one of our founders, brings 15+ years of construction and remodeling experience to Tornado Bunker, and oversees the installation and construction side of the business. Daniel has always been fascinated with weather and storms, and is passionate about weather and keeping his family safe. When your unit is installed, Daniel is the person that you will work with.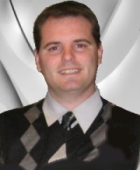 Matt Brooks is the marketing director for Tornado Bunker, and brings 8 years experience in marketing and website development. If you find us online or see something in the news about us, that is Matt hard at work. Matt is also fascinated by weather, and often stays up to date with what is going on with Storm Chasers and new research about tornadoes.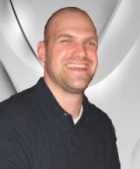 Clint Bullock is our technology director, and brings 15+ years experience in technology and systems management. Clint is the only one of us that has a basement in his home, and we have often joked that in the event of severe weather or tornadoes, we are heading to his house. Clint shares our passion for storms and tornadoes, and enjoys helping people create a safe place to go when the weather turns severe.